Clearwater hotels start here. Discount-Clearwater-Hotels.Com is the traveler's source for discount hotels in Clearwater. This hotel guide will help our readers find the perfect accommodations in Clearwater Beach, Clearwater, Indian Rocks Beach and Indian Rocks.


Hotel Reservations
Lodging Tips
Fast Facts
Local Views
Belleview Biltmore 25 Belleview Road Clearwater, FL 33757


25 Belleview Road
Clearwater, FL 33756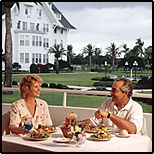 Experience genuine historical charm enriched by over 100 years of hospitality. Since 1897, visitors have enjoyed the Belleview Biltmore's distinct elegance from atop the white bluffs of Clearwater, Florida.
The resort continues its heritage as a national treasure. From Victorian accommodations to world-class amenities, the Biltmore provides the perfect getaway for travelers.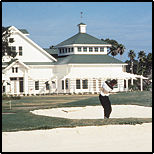 The Belleview Biltmore offers a relaxing oasis. Guests experience award winning cuisine and a choice of year-round recreational opportunities. Golf course currently closed for renovations approx. reopen Dec. 2001. Its Donald Ross-designed golf course has been a local favorite since 1925.  In addition to red-clay tennis courts, the 14,000 square foot Spa and Fitness Center offers special packages to suit every need.
Located on the Intracoastal Waterway, the resort's docks can accommodate up to 4 small boats.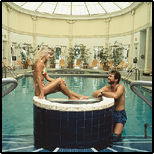 Nestled amidst 300 acres of velvet lawns and tree-lined walk-ways, the Belleview Biltmore provides its guests an authentic Florida retreat. Listed on the "National Registry of Historic Places," the Biltmore is well known for its Victorian-style charm and Southern hospitality.
Select from 244 tastefully appointed accommodations–romantic one bedroom suites, spacious standard Victorian rooms, balcony and sun parlors and the stately 3,400 square foot Presidential Suite. Enjoy the resort's largest pool on the South Lawn with its cascading waterfall, elevated whirlpool and tanning island.
Take our complimentary shuttle to the white sands of Clearwater Beach. Enjoy numerous attractions, including internationally renowned museums, popular theme parks, shopping areas, race tracks and professional sports facilities within 30 minute drive. Travelers will also appreciate the convenience of the Tampa International Airport, located just 22 miles from the resort.
Then, return to the Biltmore to relax and shop the quaint boutiques along the Promenade or take the resort's Historical Tour to capture the essence of one of Florida's remarkable destinations.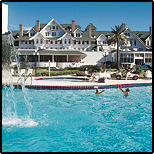 Fresh Gulf seafood and icy tropical drinks have delighted the palates of Biltmore guests since 1897. Whether planning a banquet for 1,000 in the Tiffany Ballroom or a board meeting for ten in Henry's Library, the Belleview Biltmore remains dedicated to producing events with quality and care.
Hosting weddings at the Biltmore is a tradition with area residents. Banquets for charitable events are planned years in advance. Christenings and Bar Mitzvahs bring families together from around the world. With over 30,000 square feet of meeting facilities, there is room for almost any gathering.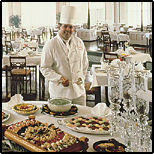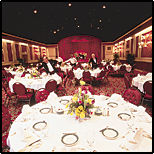 The resort has many unique dining opportunities for guests. The Terrace Cafe, an indoor and outdoor facility overlooks the South Lawn and offers breakfast, a lunch and Florida's finest ingredients for dinner. The Bay Breeze, located poolside, offers refreshments to keep guests cool in the Sunshine State.